Paradise Land Server Merge Announcement
Dear players,
Thank you for your support towards League of Angels-Paradise Land. To improve interactivity between players and overall game experience, we have decided to merge select servers in each region. The details are as follow:


Time of server merge:
HKT:2018.4.16 14:00 —— 16:00
EU: 2018.4.16 09:00 —— 11:00
US: 2018.4.16 07:00 —— 09:00
(You will not be able to log onto the regional servers during the listed times)
Servers being merged:
HKT: HKT-1 to HKT-40
EU: EU-1 to EU-40
US: US-1 to US-40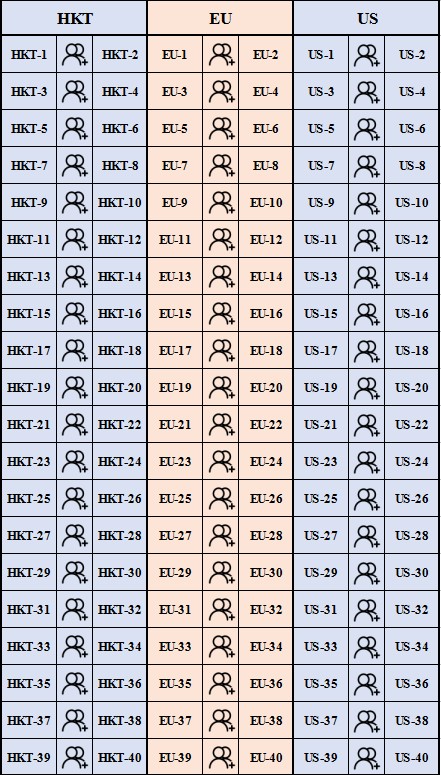 Things to Note:
1. After the server merge, all character and guild names will have the original server ID added as a prefix. (Eg: For HKT-1 players, before the merge, Character Name: Angel, Guild Name: LoA; after the merge, Character Name: [S1]Angel, Guild Name: [S1]LoA)
2. After the merge, players should continue to use their previous login methods to start the game. (Eg: HKT-2 players should continue choose HKT-2 at server select when logging in even after the server merge)
3. If a player has two characters on different servers before the merge, after the merge, the characters can be found by choosing the original server when logging in.
4. After the server merge, all rankings and data from cross-server modes will be reset. This includes the various rankings within the game, First Kill records, data from Battle Cluster mode, Friend Chats, and messages from Ultimate Duel. However, the records for the number of times players have been the Champion of Ultimate Duel will be saved.
5. After the server merge, the scope of servers included for Battle Cluster and Dominion will be adjusted.
6. After the server merge, Arena ranking will be reset according to the BR of all characters in the merged server. The highest rank record of the character will be maintained.
7. During the server merge, all occupied mines in Mineral War will reset. Any unclaimed mine earnings prior to the server merge will be lost.
8. Characters which meet ALL of the following three criteria will be deleted during the server merge:
a. Have not logged in for more than 30 days
b. Character level below level 6
c. VIP level of 0
9. All other data (BR, VIP level, items/resources owned, etc.) will not be affected.
Server Merge Compensation:
All characters affected by the server merge will receive compensation after the completion of the server merge. The compensation will include Diamonds, Gold, Stamina and other resources. It will be sent via mail to affected players. Be sure to claim it as soon as possible.
Share to: